Digital Marketing Services For Businesses In The UAE
INCYLE Marketing offers a range of digital marketing services that can be customised to your requirements.
All too often businesses select a range of services they feel are best for them because they see their competitors using them or the are the 'in-thing' to be doing. Our team will help you understand which tools are the most important for your business and how to correctly use them to achieve your business goals.
CREATIVE
Content Marketing
Powered by content, inbound marketing is focused on pull marketing tactics rather than push. Nurture leads and track them as they convert to customers throughout the buying lifecycle. The more you give, the more you get.
DIGITAL
Search Engine Marketing
Getting found is the most important aspect of your business but getting found by the right people is paramount. Providing context within the parameters of a search will make you stand out to the right audience.
ANALYTICS
Social Media
Businesses can use social media marketing to build relationships with potential,  as well as existing customers using social media websites. The objective is to produce content that people can engage and identify with to help increase brand awareness and broaden reach.
Digital Strategy Creation
The jumping off point for any Digital Marketing initiative is a strategy. Our Digital Marketing Agency specializes in creating compelling, cut-through digital marketing strategies for businesses that differentiate their brands throughout the Gulf region.
Content Creation
Content creation is more than just pictures on social media. We help to craft valuable, insightful content that draws traffic to your website and helps to convert them into leads. Be it long form, audio or visual, the content we create for your business is sure to be unique and native for maximum exposure, giving you the opportunity to influence the widest range of people.
Social Media Marketing
If your business is struggling to generate a consistent flow of sales leads, our social media marketing campaign expertise can help you create a continues pipe line of qualified leads that will confer to customer. Email Marketing
Develop and execute a strategically sound email marketing campaign to complement your digital marketing initiatives. Paid Ads
Connect with your company's target audience using a mix of Google, Facebook, LinkedIn, Twitter, Snapchat or Pinterest paid ads. SEO
Increase your website's organic ranking on the major search engines such as Google, Google, Bing, Yahoo, AOL and Ask.com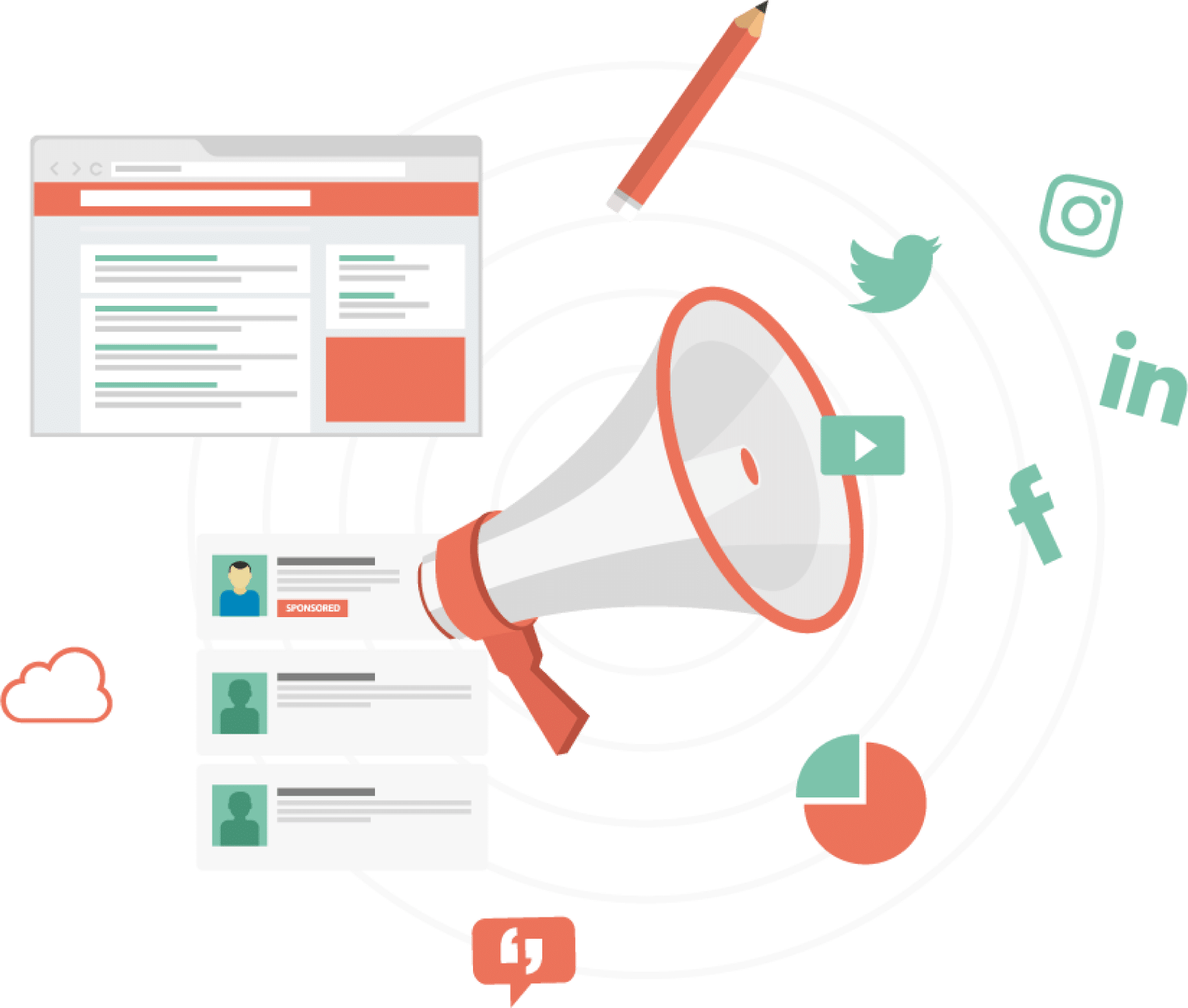 Lead Generation Services
The lifeblood of any business is its ability to generate a consistent pipeline of quality sales leads. Selecting the correct digital marketing services is essential to your business growth.
Does your business find it a daily struggle to deliver sales qualified leads? If so, our lead generation campaign expertise can help. INCYCLE Marketing has a wealth of experience in a range of industries to create new strategies that deliver proven results through digital marketing.
If your business is struggling to generate a consistent flow of sales leads, our lead generation sales campaign expertise can help.
Our Packages
Social Media Packages
Let our experts do the leg work for your company. We will start by creating a strategy that fits your brand and business goals. Then we will create the right content that will generate traffic and engagment to your business. Will manage it from A to Z so you can stay focused on running the business.
Contact Us
Our Packages
Paid Media Campaigns
Our paid media experts are all google and FB paid media certified. Our team will use the best techniques and targeting to make sure your company getting the best result for each dollar spent. Whether you have a start up or a well established business our team is here to help you.
Contact Us