Email Marketing Campaigns That Make People Buy
Nurture Your Email Database Into Regular Paying Customers
Email marketing has gotten a bad name, but it's still one of the most effective marketing channels available today.
Email marketing is utilised to move prospects through awareness, consideration, and decision phases until they become loyal customers.
We target each informational email to a specific character pain or question, so prospects receive something of value in their inboxes. Promotional mails keep prospects engaged in the purchaser's travel by directing them to relevant content offers.
We provide detailed analytics on email open rates and click rates so that you may assess the impact of your email marketing plan and continuously optimise it to improve results.
It's time to stop spamming your leads and prospects with email blasts. Create email marketing campaigns that give value and maximise your ROI.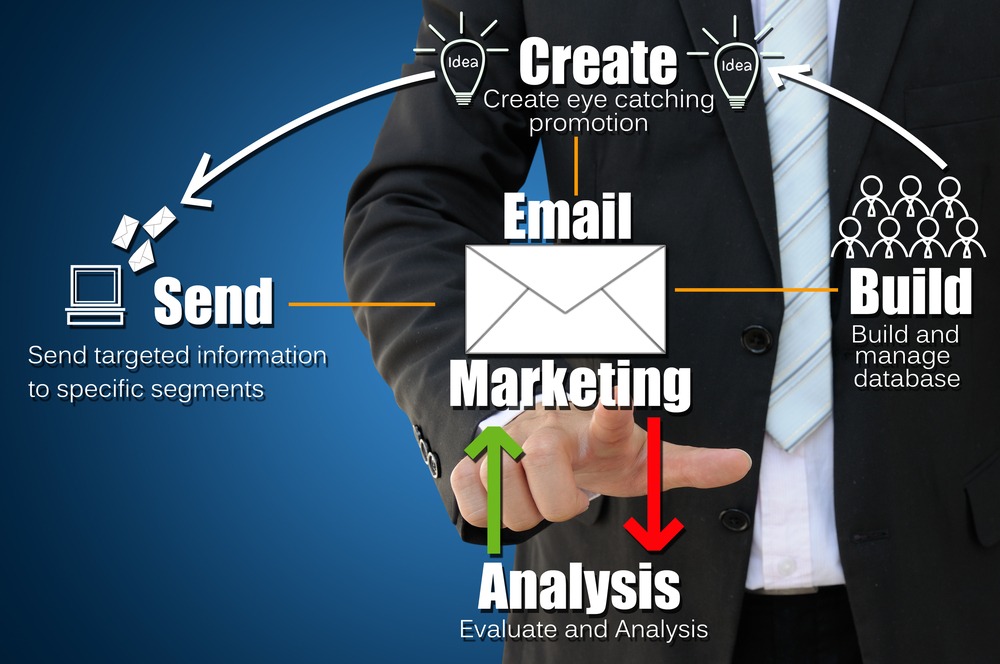 Automatic Email Database Growth
Your email campaigns should be much like the rest of your digital marketing; intelligently thought out and automated where possible. Your email sequences should be able to help nurture people through the sales funnel to bring them closer to your brand and making a purchase.
Unlike other channels, your email channel is the one you own completely. You can message whoever you like, about whatever you like, whenever you like. There is no algorithm limiting your reach and no one else to censor or block your content.
No one party can change or edit the email platform as there is no one single provider. Email is an open platform and will continue to be, meaning you can retain that close personal relationship you've always had with your customers.
Our Approach To Email Marketing
INCYCLE Marketing takes a personalised approach to email. Our campaigns focus on the needs of the customer, rather than what our clients have to sell them.
We never buy email lists or spam people. We'd much prefer to have a list of 100 interested followers than 10,000 people who've never heard of us. The growth of our email databases for our clients is one of the most critical aspects of marketing that we undertake and keeping it updated is a priority.
Every email campaign we send, be it a one off or part of a workflow, is personalised and customised to the needs of the person receiving. We follow a checklist to ensure that every email sent covers every best-practice point.
Email Marketing Isn't Dead
Email marketing can have a serious impact on your businesses bottom line, provided that it is managed properly. In fact, email ROI can exceed 4000%. That means for every dollar invested in email campaigns, your make $44 back.
INCYCLE Marketing is able to define and build your email funnels so that you begin to create automatic sales and lead generation funnels in areas that you have otherwise ignored.
Integrated Campaigns That Sell
INCYCLE Marketing offers email services that can be used as part of a single campaign or an ongoing programme of marketing and sales. Whether you need a sophisticated lead nurturing campaign or single or simple email reminders, our team is able to advise and implement the right email campaign for you.
Email Headline Creation
Email headlines that simply cannot be ignored. INCYCLE Marketing help you devise email headlines that are irresistible to your target audience, meaning you get more eyes on your marketing message.
Email Segmentation
Creating targeted segments within your database. We help you to send better, more focused emails to the people within your database who actually want to see it.
Email Automation
Integrating email marketing into your overall marketing strategy. Consistency is key to email marketing and INCYCLE will help you to deliver a consistent message throughout every stage of the buyer journey.
What's In An EmailMarketing Campaign?
Database Management
The bare essentials of email marketing is to build yourself a list. All your contacts need to be stored somewhere and most, if not all, email service providers will have the ability to create lists of contacts and store them securely.
Email Segmentation
Splitting up your database requires proper segmentation from attributes gained in the lead generation phase. This could be something as basic as gender or as complex as what pages they have interacted with over a period of time.
Campaign Creation
Email campaigns are the bulk emails that are sent out to you (hopefully) segmented database. This is where you will create and design your emails adding images, videos and Calls To Action. You may make multiple variants of the same kind of email, depending on the degree of segmentation.
Automation
Sometimes your marketing needs a little helping hand and email automation is where it happens. Emails can be triggered off through actions taken onsite without your input. A series of emails can then be set to go out at predefined times afterwards.