Uncovering The Overall Website Cost For A New Site In Dubai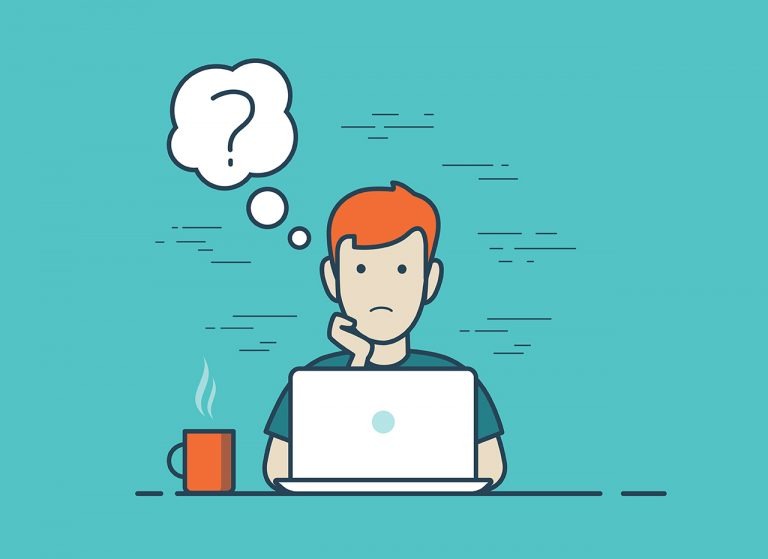 How much does a website cost can be a tricky question to answer, particularly since very few firms post their rates online.
Why? Since the website development cost depends on the job, i.e. what you want and need. But web design and development firms also wish to have a 1-on-1 with prospective clients so that they can show their value and build rapport (even if they're more costly).
Here you'll learn about how much you can anticipate that companies will charge for their services. Including build, maintenance, and marketing. Continue reading, and you will receive answers to common questions like:
How much does it cost a year to conduct a site?
How much does domain name and web hosting cost?
What are the costs of designing a new site from scratch for your company?
Website maintenance cost?
E-commerce website cost?
HOW MUCH DOES A WEBSITE COST TO BUILD?
Here's What you can expect to pay to have a new website developed in 2019, depending on what you are looking to have done:
Small Business Website
This is for a simple informational site with hardly any customization needed. Usually less than 20 pages, using a couple of stock photos, and no exceptional functionality. Upfront rates: $2,000 to $8,000.
Medium-Sized Business Website
Mostly for business sites with not more than 75 pages, content management system (CMS) enabled, customised design layouts and vision, and a few unique functionalities set up by programmers. Upfront rates: $10,000 to $25,000.
E-commerce Website
A website where people can directly purchase goods and services. A payment gateway is necessary, as are images, copy, and CMS. The upfront cost of this is around $5,000 to $40,000 depending on the features, products, and functionality
Big Business Website
A massive scale website with several hundred pages, custom design layouts and vision, a content management system, unique performance, and supplementary features (such as personalised development, blog integration, multimedia production, and much more ). Upfront cost: $25,000 to $40,000.
Now that you understand the idea of prices to develop a site for your business, let us consider the monthly or yearly fees you can expect to pay, and what these costs pay for.
ESSENTIAL EXPENSES
Several costs that come with running a site are necessary. Here are some of the inevitable expenses you can expect when having a new website built.
DOMAIN NAME
Why you have to have it: The URL (a.k.a. domain ), is how people find your website. Without one, the only people can find your site is to type in its IP address. For a customised domain (such as .Restaurant, .online, etc.), you can expect to pay premium rates as high as $200 and $300 a year, depending on your selection.
When you'll pay for it: Annually unless you prepay for numerous years beforehand.
SSL (Secure Socket Layer)
Why you need one: An SSL certificate is essential if you run an e-commerce website since it secures and protects your customer's sensitive information and private information from being intercepted.
What you'll pay: SSL certificates are issued by certification authorities (CA's) and range from $10 a month to as high as $1000 per month.
How often you'll cover it: Annually unless you pay upfront for years ahead.
WEBSITE HOSTING
Why you need it: Purchasing a domain is like buying land: you'll get an address, but you'll need something there to contain all your stuff. In this case, hosting is the property, and web content is the "stuff."
What it will cost: Many web hosting companies offer shared hosting plans which vary from around $10 per month to as high as $99 a month for managed hosting. The more traffic your site receives, and the more features you add to your site, the higher your cost will be.
How frequently you'll pay for it: Many web hosts provide monthly and annual plans. The more affordable rate is accessed by paying for a yearly hosting plan.
CONTENT MANAGEMENT SYSTEM
While a CMS isn't compulsory, having one will save time, and also make your website much more efficient.
What it'll cost: Determined by the CMS you choose, you could be looking at tens of thousands of dollars for a customised, or pay nothing using popular ones like WordPress.
How often you'll cover it: Enterprise CMS systems that bill fees are often billed annually.
WEB DESIGN EXPENSES
To make your website aesthetically pleasing, you will need to have it made professionally.
Complete Redesign or New Design
Why you need it: If you are starting a new site, or your present one needs a makeover, you'll need to devote some money to get it designed (or redesigned) and analyzed.
What it will cost: The prices to redesign a website vary from about $1,000 to $20,000, depending on what sort of website you are running, what CMS you are using, and how much customisation is wanted.
How many times you need to get one: To keep things fresh and contemporary, all sites should find a refresh every couple of years or so.
Theme Style
Why you want it: Some content management systems, especially WordPress, supply themes that allow you to alter the appearance and format of your website immediately. This might be very convenient, but it also creates our design much like others who are using the same theme. Depending on your requirements, a theme for your site may drastically reduce the website cost of your project.
What it will cost: Many people web themes are free. Premium WordPress themes vary in cost between $10 and $100, depending on what features are in it. You'll get varying rates to have an exclusive license to the theme, or to possess it personally customised.
How frequently you'll cover: Your theme should be changed every couple of years or so. If you are using a free motif, you should not be concerned about such expenses.
Responsive Web Design (RWD)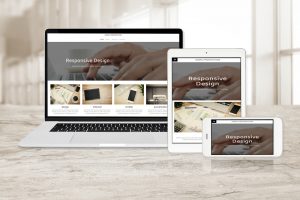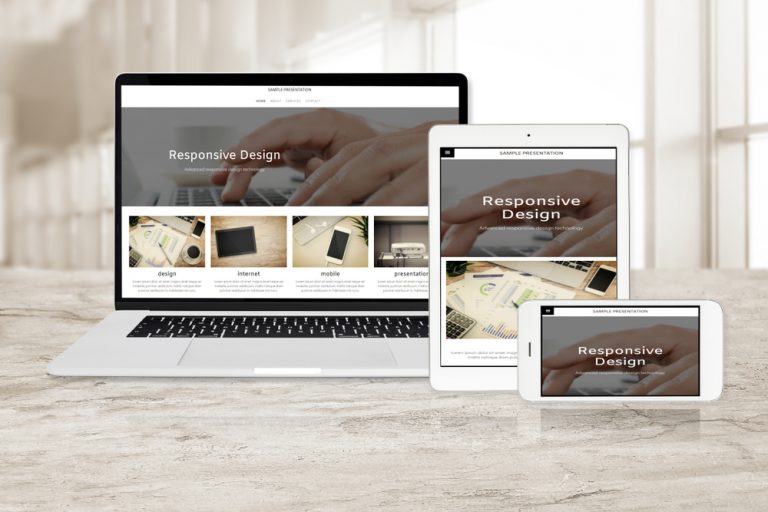 Why you want it: In 2015, Google began favoring websites which were mobile friendly by ranking them higher than websites which weren't designed responsively. Responsive sites can detect which platform the web site is being used on, and may tailor the design for display size purposes.
What it'll cost: Most websites today are, or at least should be already responsive. There should be no additional charge as part of your website cost to make your site responsive. Updating an older theme or website, however, could cost you as much as $2,000 to perform.
How often you'll cover: Getting your website to be response is a one-time undertaking.
DIGITAL MARKETING
Now that you have a basic comprehension of the costs to conduct a basic website let us examine some of the features that are really worth paying extra for. We'll only focus on add-ons that can turn visitors into customers, increase your online traffic, and raise your ranking on search engines like Google. The options for digital marketing are wide and varied, so knowing exactly what is right for you may take some thought.
SEO (Search Engine Optimisation)
Why you want it: SEO is not discretionary. In fact, it's mandatory, particularly if you're running a commercial website. Search engine optimisation is a collection of tasks that ultimately determine where your site rankings on search engines for a particular keyword. The notion is that your site should be the one people see high over others if a look for your specialty is queried.
How much you will pay: SEO prices vary per bureau, but it's one of the pricier expenses of running a website. You can expect to pay upfront (likely between $3,000 and $9,000), in addition to a monthly maintenance fee (roughly $200 to $500 monthly, on average). The bigger your organisation, the greater you can expect costs to be.
How frequently you'll cover: SEO is an ongoing fight, it's not a one-time thing. You need to set aside a budget to pay for a company that knows what they're doing, with an established history. The more plausible they are, the more they charge. It's far better to pay a capable but pricey company for their marketing skills than to pay a cheaper but unsuccessful company making empty claims.
PPC (Pay Per Click) Advertising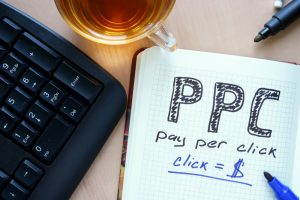 Why you need it: They are located anywhere and everywhere, PPC ads can be seen in every corner of the internet as publishers receive a commission anytime an advertisement is clicked. Since they're so prevalent, and paid ads are targeted to specific groups, they are effective in helping businesses become greater traffic. Whether that visitor converts to a sale is up to you. Pay-per-click advertisements are an effective and fast solution to acquire traffic non-organically.
How much you'll pay: As the name suggests, you pay for every click. The costs per click depends on how many other people are bidding on the same keyword you are attempting to appear for.
If you'd like your ad to be seen when somebody does a search for "dog walkers" in Dubai, however, if there are 3-4 other puppy walkers competing for the exact same ad placement, the bidder who is willing to cover the highest cost-per-click will rank higher than the rest. The prices depend on how much competition you've got in the area you are targeting. Prices can range from $100 a month to $1,000 each month, and higher.
How frequently you'll cover: You can cover PPC advertisements for as long as you wish to.
Conversion Rate Optimisation (CRO)
The reason you need to try it: Conversion rate optimisation can increase site conversions using call-to-action (CTA) tactics like landing pages, newsletters, sign-up sheets, website buttons, and other options. One approach may work better than others, so it's best to check which CRO is the most successful with proper A/B testing.
How much you will pay: A solitary A/B test bundle for CRO normally ranges from $300 to $600.
How often you'll cover: You might want to cover a complete package to check out various CRO procedures, or pay for each test separately. Cheaper costs come with packages.
Copywriting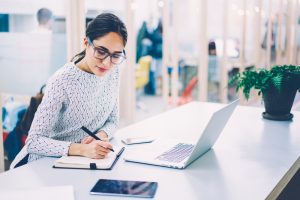 Why you want it: Content to be written for webpages requires copywriting. Powerful copywriting is a call to action into itself since it encourages potential customers to see you as a pioneer in your area. Inadequate copywriting entails duplicate content from your site or from somebody else's.
How much you will pay: If you outsource copywriting services on a single basis, freelancers generally charge per word. Some freelancers and agencies provide packages that provide you with all the content you require at a less expensive rate. They may charge additionally to upgrade those pages, and also charge for additional copywriting upon request.
How often you'll pay: Search engines prefer sites that create updated articles on a constant basis, particularly those with minimal mistakes and a considerable quantity of text. Therefore, copywriting costs should be budgeted monthly, and ought to be spent on a competent writer.
Content Marketing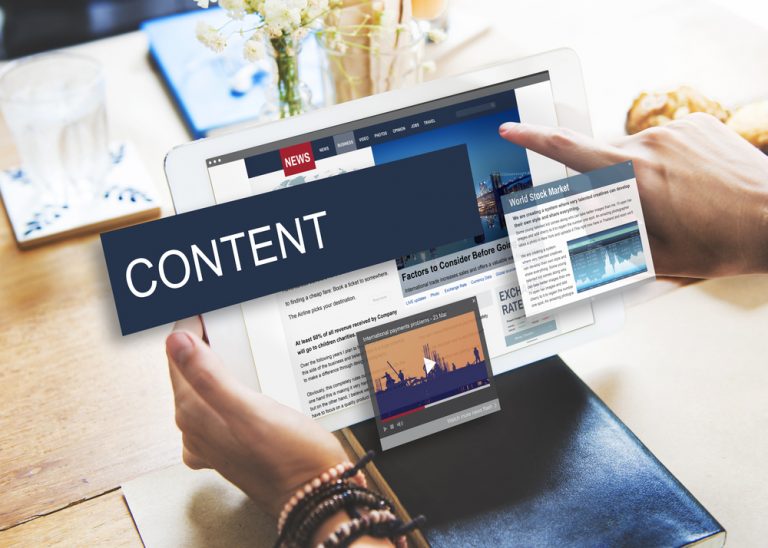 Why you should create content: Clients tend to favor businesses that create content that is memorable. Customer trust is created with information which people can rely on. Such content could be sent through sites, videos, social media imagery, graphs, presentations, infographics, white pages, podcasts, and other forms of multimedia.
How much you'll cover: Each form of content promotion differs, but none of it's cheap. Writers often charge by the word, while podcasts require the use of sound gear and a studio.
How often you'll pay: It depends on what form of articles promotion you choose, and how many times you publish. Content ought to be produced regularly, so whatever form you select, put aside a monthly invoice for this.
Social Media Marketing
Why you need it: Social media channels are great platforms for you to creatively advertise your company, without selling to anybody. You can showcase what you have to provide in fun and creative ways, perhaps through humorous memes, video footage, statistical infographics or possibly a very simple message. From time to time, a business will market an upcoming sale only on a single form of social media so as to ensure it is worth following. Running contests through social media has also been proven to increase followers and engagement. Furthermore, social media is a platform where customers can voice their concerns directly and publicly to an organisation.
How much you will pay: There are many kinds of social media, and you could be billed to have each one maintained and updated. The content on social websites should not be identical on all networks; therefore taking the time to customise content will probably cost you. Monthly maintenance and upgrades could cost between $250 a month to $2,500, based on the agency you use.
How frequently you'll pay: Social media marketing is an ongoing project. Therefore a monthly fee will be something you will have to set aside. If you choose to run contests on social media, prize expenses must also be factored in.
All of this info can be confusing, and making sure you get everything you want in a website can be tricky, especially if you are new to the world of websites and digital marketing. Learn how to get your website built as quickly as possible and in the way you want it by reading our ultimate guide to website design in Dubai.
If all of this seems overwhelming, then it may be a good idea to speak with one of our website and marketing experts to help you understand exactly what you need to do as part of your website redesign. Click the button below and speak with us today.